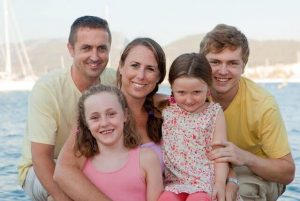 You might think of estate planning as something that you do when you're nearing retirement age, or even after you're retired. But the fact of the matter is that it's never too early to start estate planning. Even young adults with no real assets to their name should have an estate plan in place. Here's why.
An Estate Plan in Manhattan Beach Isn't Just About Dividing Your Wealth Among Heirs
Estate planning can help you make sure that your wealth stays in the family and that cherished possessions get passed on to the family members who would most appreciate them. But that's not the only purpose estate planning serves. It's also about making things easier for the people you love in the event that you pass away unexpectedly, and it's about making sure there's someone to make vital decisions for you if you're unable to make them for yourself.
Why You Need an Estate Plan If You're Young
You may be in your 20s, broke, unmarried, and childless, with no retirement savings and fifty bucks in your checking account. You may be driving the same beat-up '95 Toyota Corolla that you drove in high school. You may be wondering if you'll ever be able to buy the fancy box of mac and cheese, much less a home of your own.
That doesn't mean you don't need an estate plan. Do you want your parents to have to go through probate to get the title to your old Corolla? Do you want to leave them wondering what to do if you're incapacitated and can't make medical decisions for yourself or handle your own finances?
Once you turn 18, you're an adult, and that means you need to be responsible for your own finances and medical decisions. But if you're unconscious or otherwise incapacitated, someone else will need to make those decisions. Estate planning isn't just about wills, beneficiaries, avoiding estate taxes, and ensuring a smooth transition of wealth from one generation to the next. It also involves creating living wills, medical powers of attorney, advance directives, and durable powers of attorney that will empower someone to make decisions on your behalf if you're unable to – thereby ensuring that your medical wishes are honored and your finances are looked after.
Making a will means that you can leave your assets, few as they may be, to the person or people of your choosing, rather than having the courts decide for you. Nobody plans to die young, but sometimes it happens, and you want to make sure your wishes are honored.
Do you have a romantic partner to whom you're not married? He or she might not receive anything from your estate unless you have a will. Plus, in California, probate lawyers can collect  a percentage of the value of the gross assets that go through probate as their fee. An estate plan can help you keep assets out of probate so that your loved ones don't have to worry about paying these fees.
Why You Need an Estate Plan If You're Older
If you're in your 30s, 40s, or older, and you still don't have an estate plan, the issue is more urgent than ever. The more assets you have, the more complicated your estate plan will be. You should have a will at any age, but you should definitely have one if you have a spouse and/or children. In addition to clarifying who should take possession of your assets in the event of your death, your will should also name a guardian for any minor children if both you and your spouse die. This will make things easier on your kids, your other relatives, and the legal system if something should happen to both you and your spouse.
You should also have a medical power of attorney at any age, which should name someone who can make medical decisions for you if you're unable to make them for yourself, whether due to illness, injury, or coma. An advance care directive can specify what kinds of treatment you do or don't want. A durable power of attorney can give someone else the authority to make financial decisions on your behalf if you should become unable to do so.
As you get older and amass more assets, your estate plan may become more complicated. While you should definitely start saving for retirement as soon as you can – preferably when you start your very first job – you may need to take a second look at your retirement investment strategy as you age. As you reach your 40s, sit down and figure out, if you haven't already, how much money you'll need to retire comfortably.
You may find that you need to start putting more away towards retirement. You may also decide that it's time to change your retirement strategy as you get closer to retirement age. Many people choose to adopt a more conservative strategy as they near retirement, to protect their savings from fluctuations in the market.
If you have a lot of wealth, you may want to consider using a trust as part of your estate plan. A trust can control when your wealth is distributed among your heirs, and how it is distributed. A living trust can be a good way to avoid estate taxes or a lengthy probate process, so that your wealth can remain intact for your heirs and they won't have to wait a long time to receive it.
If you are still in your 40s or 50s, you may want to add long-term care insurance to your estate plan. Long-term care insurance can help cover the costs of assisted living or residential care when you get older. These policies are cheapest when you're young and healthy, so the time to add one to your estate plan is long before you think you'll need it.
If you're young, an estate plan can make things easier on your family if you were to pass away unexpectedly or if you were to become incapacitated. If you have children or a spouse, it can help to provide for them in the event of your untimely death. If you're older, an estate plan can help you preserve your wealth for the next generation.
Contact a Trusted California Estate Planning Attorney Today
No matter what your age, you need an estate plan – you're never too young to worry about what you're leaving behind. Talk to an experienced estate planning attorney to make sure you are prepared. The Ledbetter Law Firm, APC is dedicated to helping individuals and families plan for their futures through all aspects of estate planning.
Contact The Ledbetter Law Firm, APC by filling out our online contact form, or call us at 310-507-7022. We're happy to discuss your estate planning needs and any questions you might have about trusts, wills, or the probate process.