Business Disputes and Transactions
Skilled Manhattan Beach Business Disputes Attorney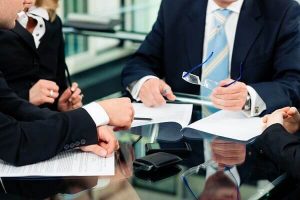 When it comes to working with outside legal counsel, too often small to mid-sized businesses are either underserved with the legal services they receive or overcharged by legal fees – and often both at the same time. Thus, for many businesses in Southern California they have to choose between inconsistent or insufficient legal work and break-the-bank legal fees.
The Ledbetter Law Firm, APC offers a third way for businesses that need consistently top-notch legal services at reasonable rates that maximize both efficiency and long-term results for the business' bottom law line. We are dedicated to helping businesses in handling business transactions and disputes, from business formation and contract drafting to all types of dispute resolution. Our firm stands by our clients as long-term partners committed to their profitability and success.
A Long-Term Partner
At The Ledbetter Law Firm, APC, businesses and business owners often come to us with a single legal matter or series of matters to be resolved, such as drafting an employment agreement or responding to a threatened contractual dispute. But then, based on our work product, will elect to work with our firm as an external General Counsel on all ongoing legal matters for the business.
Regardless of whether you or your business is seeking advice on a single legal matter, or looking for long-term, ongoing representation, The Ledbetter Law Firm, APC is here for you. We will be committed to understanding the framework and needs of your business. We will enthusiastically assist you in achieving both immediate, and longer-term big picture results. We will help you to protect the assets, intellectual property rights, and business interests of your operation for years to come while opening up new avenues for growth.
We work with businesses through all stages of life – from formation to ongoing financing, and through dissolution and sale. Our process is designed to provide structure to your company's operations, safeguard your company's assets, and meet your tax planning goals. We will also assess unseen risks and safeguard against dangers such as loss of trade secrets.
In addition to helping businesses with formation, growth, and transactions, we also have extensive experience defending and prosecuting sales and leasing issues covered by the California Civil Code, Business and Professions Code, and Commercial Code. We will aggressively pursue your business' interests in negotiations and in court. In addition to traditional UCC sales, UCC leasing, and common law contract actions, the members of the firm have defended and prosecuted matters involving:
Employment and Independent Contractor Agreements
Buy-Sell and Service Agreements
Shareholder Agreements / Bylaws
California Unfair Competition Law (Business & Professions Code Section 17200)
Misappropriation of trade secrets
UCC / Secured Transactions
Frequently Asked Questions (FAQs)
Should I form my business as a Limited Liability Company (LLC)?
There is no single answer to this question that is "right" for everyone – it all depends on your priorities and your circumstances. The LLC's main advantages are favorable tax treatment and fewer corporate formalities. An LLC, unlike a sole proprietorship or a general partnership, is created by statutory law – the
California Revised Uniform Limited Liability Company Act.
Can a shareholder be held liable for corporate debts?
The main purpose of forming a corporation is to protect shareholders from corporate liabilities that exceed the amount they invested. In some cases, however, a court will "pierce the corporate veil" to allow unlimited shareholder liability. This is normally a response to some sort of misconduct such as mixing corporate funds with personal funds, or depleting corporate assets to satisfy personal needs.
Click here to learn more
A "C" corporation is subject to double taxation – assets are taxed as corporate income, and taxed again as individual income when corporate income is distributed to an individual through, for example, salaries or dividends. An
"S" corporation's
income is not taxed at the corporate level, only at the individual level. Not all corporations are eligible for "S" status.
What are some of the most important terms that should be included in a commercial lease?
There are many of them, and not all commercial leases need to include the same terms. Following are some of the most common terms:
Rental fees
Lease term
Improvements to the property by the tenant
Division of operating expenses (utility bills for a shopping mall, for example)
Remedies for landlord or tenant default
Click here to learn more
A breach (violation) of a contract can be characterized as
"material" (serious)
or it can be characterized as minor, depending on the circumstances and the nature of the contract. If the breach is material, the non-breaching party is entitled to cancel the contract and sue for damages. If the breach is minor, the non-breaching party may not cancel the contract but can still sue for damages.
How can a contract review aid my business operations?
Allowing a business lawyer to review your contracts, particularly before they are signed, could save you tremendous time and expense down the road. A poorly written contract might look OK on its face, but it is a ticking time bomb waiting to explode. Unfortunately, the explosion might not even occur until years later – when you least expect it.
What is the best way to avoid a contract dispute?
When it comes to business contract law, an ounce of prevention is worth a ton of cure. A clear, tightly written contract with no loopholes is much more difficult to dispute than a vague or confusingly written contract. Many contract disputes can trace their origin to careless contract drafting.
To what extent do corporate bylaws play a role in shareholder disputes?
They are often very relevant, perhaps even decisive. A corporation's bylaws are its constitution – it determines the rules of how the corporation operates (to the extent that these rules do not conflict with state or federal law). Since shareholder disputes are often resolved through the interpretation of corporate bylaws, they should be drafted carefully.
What can I do to prevent my former business partner from using my company's proprietary information to establish a business that competes with mine?
Depending on the circumstances, you might file a lawsuit or seek a restraining order based on:
breach of a non-disclosure agreement; or
breach of a non-compete clause (non-compete clauses are usually, but not always, unenforceable).
What is a non-disclosure agreement?
A Non-Disclosure Agreement (NDA), also known as a Confidentiality Agreement, is a contract, typically between an employer and an employee, to keep certain business proprietary information secret. The binding force of an NDA typically extends for some time after the employee quits or is terminated. NDAs are a major means of protecting trade secrets.
What are some of the alternatives to a lawsuit?
Many forms of Alternative Dispute Resolution (ADR) have been devised, including:
administrative enforcement (seeking civil fines against a competitor, for example);
arbitration (if both parties agree to arbitrate, either before or after the dispute arises);
negotiation (easily the most common form of ADR).
What is the difference between mediation and arbitration?
Both mediation and arbitration involve the intervention of a third party into the dispute. In mediation, the third party attempts to help the disputing parties come to an agreement. Arbitration, by contrast, has been nicknamed "rent-a-judge" because the third party hears the parties' arguments and issues a ruling rather than seeking a compromise. Both mediation and arbitration can be either binding or non-binding.
If I file for bankruptcy, can I lose my business?
Yes, it is possible, although it depends on the type of bankruptcy that is filed and whether or not the judge accepts the filing. The two main types of business bankruptcies are Chapter 7 and Chapter 11. Under Chapter 7, business assets are liquidated and the business closes. Under Chapter 11, the company's debts are restructured and the company remains in business.
Click here to learn more
"Foreign" in this context simply means out-of-state. Which forms you file depends on your type of business organization.
A corporation files Form S&DC. There are different versions of this form for general stock/non-profit, law, or accountancy and insurance corporations.
An LLC files Form LLC–5.
A Limited Partnership files Form LP–5.
A Limited Liability Partnership files Form LLP–1.
All of these entities must also file a Certificate of Good Standing or its equivalent.
We've Got Your Back
We know that, for many of our clients, their business is not just their livelihood but it can also be their life's work. We take our commitment to be long-term partners in the protection and ongoing success of our clients' businesses very seriously.
When seeking out legal representation – who you can trust with the most intimate and critical parts of your business – we encourage you to be as thorough as possible. At The Ledbetter Law Firm, APC, we are here to answer any question you have about how we can be of ongoing service to your business.
Get Things Rolling Today
Business law problems tend to fester the longer they go unaddressed, and this is especially true when non-obvious, unforeseen risks are involved. Call our office today at (310) 928-2585 or email us from this website to set up a free, no-obligation consultation where we can discuss your case and explore your options.
"Tom was able to take the complex and daunting task of putting together an estate plan and made it much simpler by asking the right questions, focusing on what really mattered, and getting it documented the right way. His down to earth nature, ability to explain things in non-lawyer terms and his deep estate planning expertise made him an excellent fit for our family and estate planning needs."
Vish Chatterji
"I hired Tom Ledbetter to represent my company in a contentious contract dispute. One of his main strengths was communicating to me the various procedures and legal strategies throughout the litigation. His exceptional advocacy and knowledge are why I recommend him. Tom now represents my company in drafting and negotiation all of our contracts."
Giorgia Mannucci