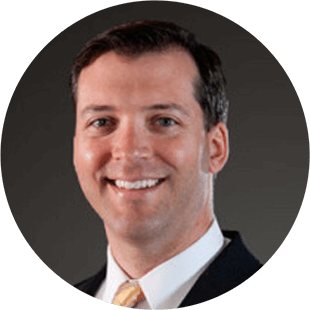 <a style="padding-left: 10px; padding-right: 10px; display: inline-block;" class="wpcf7-submit" href="/wp-content/uploads/2017/02/Thomas-K-Ledbetter.vcf">VCARD</a> <a target="_blank" style="padding-left: 10px; padding-right: 10px; display: inline-block;" class="wpcf7-submit" href="https://www.linkedin.com/in/thomasledbetter ">LinkedIn</a>
A Decade of Commitment to Personalized Client Service and Long-Term Satisfaction
After 10 years of representing large players in the auto industry in consumer litigation, Thomas Ledbetter founded The Ledbetter Law Firm, APC in 2016 as a way to provide exemplary legal service to individuals, families, consumers, and businesses in the areas of estate planning, lemon law litigation, and business transactions and disputes for small- to mid-size businesses.
At first glance, estate planning, lemon law litigation, and business matters may seem like an unlikely trio of practice areas, but, for us, each area is a way that we can provide consistently outstanding results on behalf of our clients. We love helping families create lasting legacies through estate planning; we are passionate about obtaining justice for consumers of defective automobiles; and we are committed to partnering with businesses to protect their capital while growing their future.
Each of our practice areas grew out of a desire to meet client needs. Prior to founding The Ledbetter Law Firm, APC, Thomas spent years representing auto manufacturers and dealers in litigation matters. Seeing a need for quality legal representation on behalf of plaintiffs in consumer litigation matters, Thomas founded the firm with an express commitment to obtaining justice for consumers in lemon law matters. With his background in working on behalf of automotive interests, he is uniquely positioned to help consumers bring strong and winning lemon law cases.
When Thomas and his wife tried to find an attorney to draft their own estate plan, they had a hard time finding someone who could
answer their personal questions. Who should they name as their daughter's guardian, how could they limit access to funds while their daughter was underage, and could they encourage their beliefs and values to their daughter through their estate plan? Thomas saw that there was a shortage of lawyers who were solving these estate planning problems in a rewarding, meaningful, and personal way. As a result, Thomas added estate planning to his law practice. He wanted to provide that personal touch in estate planning that he was looking for himself. He returned to Loyola Law School at night to further study wills and trusts while earning a Tax LL.M. These additional studies – above and beyond law school – provided Thomas with the background and tools to help clients who are asking the same personal questions as he and his wife with their own estate plan.
Thomas earned his J.D. at Southwestern University School of Law where he served as Lead Associate Editor of the Southwestern Law Review and was published in its quarterly journal. He received an LL.M in Taxation at Loyola Law School, graduating with Distinction. Thomas is a Los Angeles native and resides in the South Bay.
Education
Loyola Law School, Tax LL.M, 2013
Southwestern School of Law J.D., 2005
Boston College, B.A. Economics and English, 2000
Admissions
California, 2005
USDC, Central District, 2005
Associations
Los Angeles County Bar Association
"Tom was able to take the complex and daunting task of putting together an estate plan and made it much simpler by asking the right questions, focusing on what really mattered, and getting it documented the right way. His down to earth nature, ability to explain things in non-lawyer terms and his deep estate planning expertise made him an excellent fit for our family and estate planning needs."
Vish Chatterji
"I hired Tom Ledbetter to represent my company in a contentious contract dispute. One of his main strengths was communicating to me the various procedures and legal strategies throughout the litigation. His exceptional advocacy and knowledge are why I recommend him. Tom now represents my company in drafting and negotiation all of our contracts."
Giorgia Mannucci